Activities & Events for the Military & Veteran Community
As a small subset of the population that spans all demographic groups, meeting others with similar backgrounds can be challenging when returning home after military service.  Surrounding yourself with positive people, learning from the experiences of peers, sharing your knowledge and experiences with others, and engaging with the community are all critical components of proper reintegration.  And it's fun.  Register for an activity below that's of interest to you and give it a try!
---
UPCOMING

ONE-TIME

ACTIVITIES
---
Project Comeback:  Session 3
Veterans Helping Rescued Horses
Returning Spring/Summer 2023
Project Comeback pairs Veterans and currently serving Military with rescued horses.  Over six weeks, participants assist the horses in their recovery from trauma and reintegration to horse life while gaining valuable lessons and skills that may be used in their own lives.  Limited space available.  Sign up for the waiting list below to be the first to know about future sessions!
Email for Waiting List
Starbucks Holiday Toy Distro
Easterseals Massachusetts
Saturday, December 10th
Northborough, MA
Multiple Massachusetts Starbucks stores are collecting toys for the families of current Military & Veterans.  These will be distributed at the BC4T Veterans Food Corner and More on Saturday, December 10th from 11 a.m. until 1 p.m.  Registration and proof of service required.  Additional details to follow.
Details & Registration
World's BEST Veterans Coffee Hour (Free)
Monthly:  3rd Wednesday
Northborough, MA
The World's Best Veterans Coffee Hour brings subject-matter-experts to the community to speak on topics of proven value and answer direct questions from the audience.  Free coffee and breakfast pastries are picked up fresh the morning of, and there are always a lot of new faces at every session.  Sponsored in part by Easterseals Massachusetts MassVeteran.com and held at the Vincent F. Picard American Legion Post 234.
Details & Registration
Weekly:  Tue & Thu at 9 a.m.
Westborough, MA
By Boroughs Family Branch YMCA.  Each class includes a 45 minute strength and condition workout which can be scaled appropriately for every fitness and ability level.  Come try it out! Contact Bryan for more information at bdearnley@ymcaofcm.org or call 508.870.1320, Ext. 8215.
Email Bryan for More Details
Veterans Food Corner & More (Free)
Monthly:  2nd & 4th Saturday
Thanksgiving Schedule
Open November 12 & 19 (closed November 26)
Northborough, MA
By Boroughs Cares 4 Troops (BC4T).  The Veterans Food Corner & More provides food, beverages, books, toiletries and other items to the military & veteran community free of charge. Come down, fill up a bag full of groceries and other available items, and use that money saved on the other essentials for yourself and your family.  Sponsored in part by Easterseals Massachusetts MassVeteran.com.
Details & Registration
---
Quick

Register

by

Date

for

Select

Activities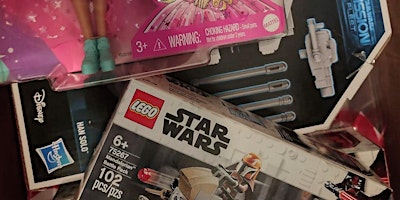 Veterans Food Corner & More + Starbucks & Easterseals Holiday Toy Distribution for Military & Veteran families
Read More »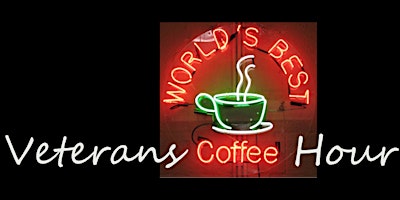 Join us for the World's Best Veterans Coffee Hour. Fresh coffee, treats, engaging speakers and more!
Read More »
VISIT OUR PLAY CONTRIBUTORS
Disability Technology
Have a physical disability?  Looking for options to improve the quality of your daily activities?  Check out the Assistive Technology page today and see what may improve your life.
Visit Assistive Technology
Women in Service
The Women in Service page highlights resources specifically intended for women with military service, explores the evolution of women's service in the military, and more.  Take a look today!
Women in Service
Discover Benefits & Services
Discover the benefits and services that you've earned through your military service.  From VA Home Loans, to Chapter 115 needs-based financial assistance, to property tax exemptions, to health care...this is the place to start.  Visit the Learn page today!
Visit the LEARN Page